Environmental advantages of installing a metal roof.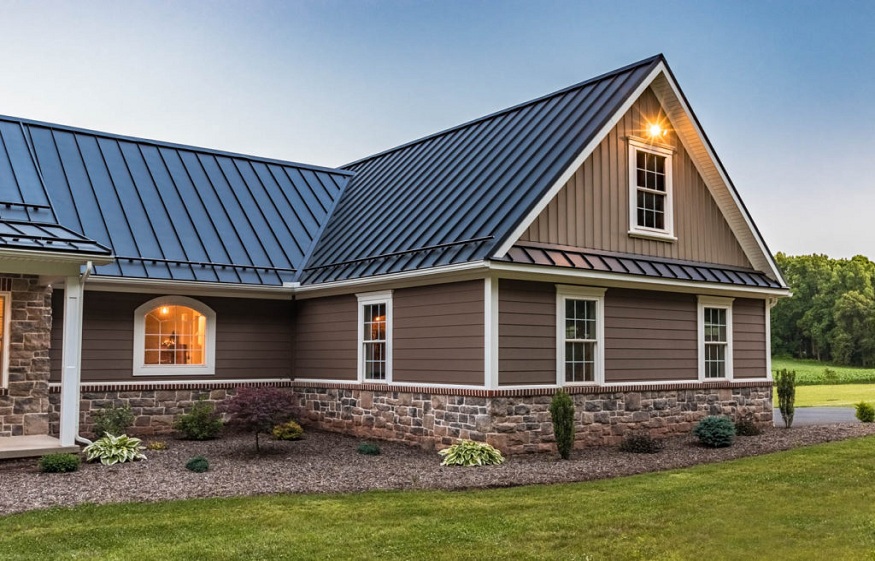 An efficiently installed roofing system is a major part of the durability and service life of the property. Traditional roof tiles offer bad weather and insulation protection leading to heavy expenses.
Metal roof, on the contrary, has a low carbon footprint and can last up to three times as long the other roofs offering a higher energy efficiency designed of different metals such as steel, aluminum, copper and zinc, they are a great investment for the environment as well as your energy bills. Here are some of the benefits to help you know how a metal roof can prove environmentally beneficial.
They are energy efficient
Metal roofing is more energy efficient because of its robust solar reflectance and high thermal emissivity. According to a study, it has been discovered that better solar reflectivity and emissivity levels of a metal roof can help homeowners save around 40 percent on their utility bills annually.
The color of your roof serves as an added value to your home. According to another study, switching to a white or pastel shade metal roof can lower your energy bills by around 20 percent and make your home 10 degrees cooler in comparison to a dark-colored roof.
Also, pre-painted metal roofs have the ability to retain 95% of its reflexivity, you don't need to go for a white coating to brings it initial reflectance down.
They are recycled and are fully recyclable
Being environmentally friendly is all about recyclability and reusability and lowering waste. While 9 billion kilograms of asphalt shingles are dumped every year in a landfill, metal roofing is 100% recyclable after its functional life comes to end. It is undoubtedly the most environmentally friendly roofing solution. Metal roof materials never end up in a landfill this is why is a green material used in the roofing industry.
They are durable
Be it high or low slope roofing Edmonton, both can last the lifetime of your house with no upkeep. Metal roofs can withstand extreme weather conditions and stand the test of time better than all other roofing materials.
Because of their durability and rigidity, metal roofs can last up to thrice more than tiled roofs without any maintenance. A metal roof is a long-term investment as it doesn't peel, warp, crack or fade. It also repels pests and rotting.
They enhance the resale value
Metal roofing can enhance the resale value of your home. They are highly valued in the real estate sector as they last for a very long time and need no maintenance.
As these roofs are meant to last for a lifetime, they offer a high return on investment for the installation costs. A metal roof offers good savings on repairs and maintenance.
It means during its lifespan; you can enjoy great savings in your energy costs and home insurance and also avoid any repairing expenses.
Conclusion
Switching to sustainability in buildings is an efficient way to safeguard your global environment for the coming generations. Metal roofs are environmentally-friendly roof solutions you can purchase and enjoy better energyefficiency, longevity, reliability and value. With clear environmental benefits, metal roofs definitely make sense from a financial and ecological perspective.