How to Help Your Kids Settle into a New Neighborhood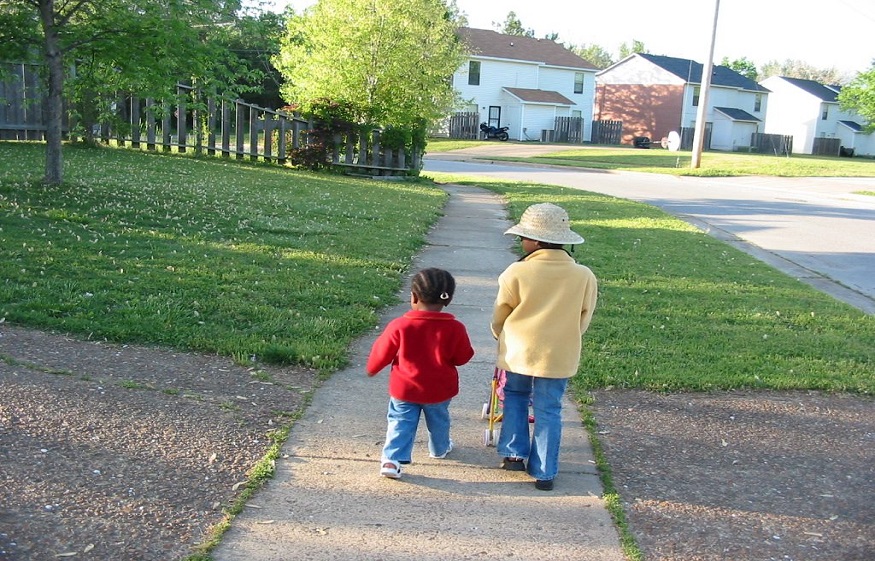 As a parent, there are many factors to consider when relocating. If you are moving overseas or far away from your current home, your children will need a new school. They will miss their friends and neighbors and may feel sad andanxious.
It can take months for an adult to fit into a new neighborhood. It is harder for younger children to accept the change. Lack of preparation will force you to contend with tantrums and meltdowns from your kids. Here are sure ways to help them feel at home in their new neighborhood.
Talk about It
Kids are speculative and will have questions and fears about their new neighborhood. Talking about it will help you understand their worries and allow you to calm their thoughts before relocation.The New England moving company will make your relocation stress free but will offer insights into your new neighborhood as you settle down.
Read more: Adding to Your Home
Be careful to make positive comments about your new neighborhood to inspire your kids to have good thoughts about it. You can point out the fun places to visit and the new activities you can do together that were not available in your previous locality.
Reach out to Your Neighbors
Neighbors can help make your transition seamless and show you how to get by in the locality. Your neighbors are as curious as you are and would like to know you better. You can organize a small party or an afternoon barbecue and invite a few neighbors, especially those with kids. This will break any barriers or fears you and your kids might have, especially if your new neighbors turn out pleasant.
Some localities have a vibrant community that organizes events and projects. Attending community events will give you a chance to introduce yourself and your family and help your kids find acceptance. Community events are excellent avenues for making friends and getting some neighborhood gossip.
Take a Walk Together in the New Neighborhood
Taking a walk in a new locality is always an exciting activity full of suspense and expectation. Your kids get to see new things and you make discoveries together. It may take several walk sessions to explore the neighborhood fully. These walks will keep your children interested and by the time you are done, they might well be over their old home.
Plan a Visit to their New School
Changing schools can be troublesome for young kids and can make even the most socialized children fearful. You can request the school's administration to allow you to have a visit day with your kids to familiarize themselves with their new classrooms and essential facilities like the washrooms. Meeting their new teachers beforehand will help your kids adjust easily when they finally report to school.
Keeping Your Kids Safe
While adjusting to their new home is lovely, remember to teach your kids to look out for their safety in the neighborhood and raise the alarm when they sense danger. Please encourage them to share their experiences about their interactions with other kids and adults. Guide them on what is appropriate or unacceptable and what they can do to stay away from harm.