Perfect Ideas To Create A More Private Deck Pergola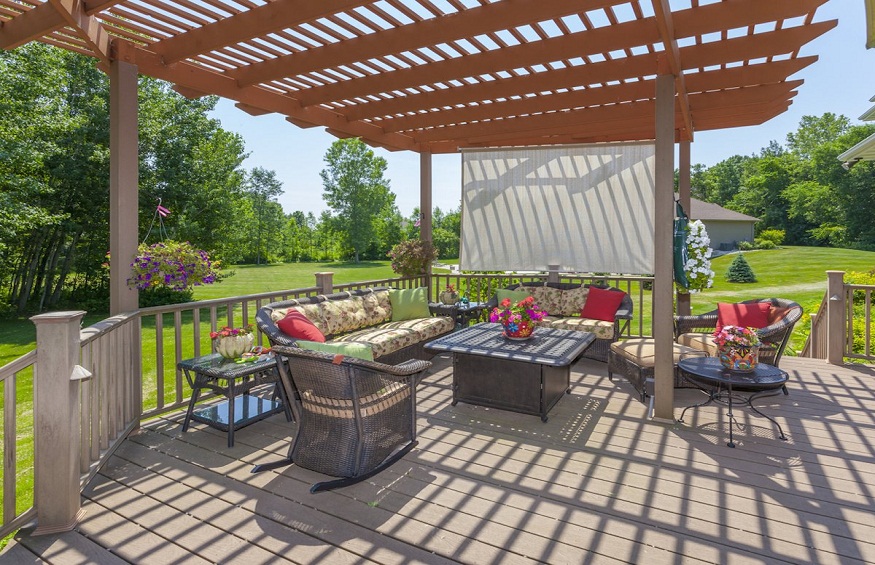 If you want to add a pergola to your outdoor space, you might think that you have very limited options. This is the reason why some people will just settle for their deck or patio. Little did they know that there are different ideas and designs that they can incorporate without damaging the aesthetics of their home. So if you want a pergola on deck, then here are some tips for you.
Traditional Design
For those who are looking for traditional pergola designs but do not know how it should look like, then this is for you. Just remember that the traditional design uses scrolled ends on the beans and its rafters. The roof elements are also evenly spaced and are supported by rounded or squared columns. Also, traditional pergolas always have a decorative element to it.
Modern Pergola
To achieve the modern look of a pergola, go for a boxed frame that has clean and simple lines. The beams and rafters should have blunt ends to complement the clean lines. This can give you a modern aesthetic. This design will also help you prevent it from looking traditional. You can customize the roof design.
Contemporary Design
For a contemporary look, your pergola should include arched tops and curves. Some even add I-beams and incorporate them into a variety of designs. The columns of the structure can be traditionally looking and have decorative elements. Or it can also be streamlined using simple square posts. All of these elements will give your pergola a beautiful and decorative look. It adds shade while complementing your contemporary home design.
L-Shaped Design
The L-shaped pergola designs can be attached or freestanding. This design using L-shaped columns can give the structure an industrial edge. It looks classy and stylistic. You can even give it a personalized touch by having the columns installed through a brick or a concrete base. If you want to go contemporary, then have the design to look like a simple square. This will look simple yet sleek at the same time.
Unique Column Style
If you want your pergola to stand out, start with the columns. This is another way to customize and personalize your design. The column style should perfectly complement your desired look. There are different column styles and designs for you to choose from. It can be simple and square, traditional round, or tapered that are wider at the bottom ends. Look for column style online for your reference.
Pick the Right Color
This may not be a design idea but it can greatly affect the overall aesthetic of your pergola. There are different ways for you to give color to your pergola. If you want the traditional look, then you can choose the wood grain finish. Or if you want it to be clean and complement any design, then you can go for the classic white. Some choose to color their pergolas gray or black because it does not only make a strong statement, but it is also the trend these days.
So when choosing the design of your future pergola, consider the options mentioned above. You have plenty of choices and if you go online, you will be able to compare them and find the right one for you.