Dos and Don'ts in carpet maintenance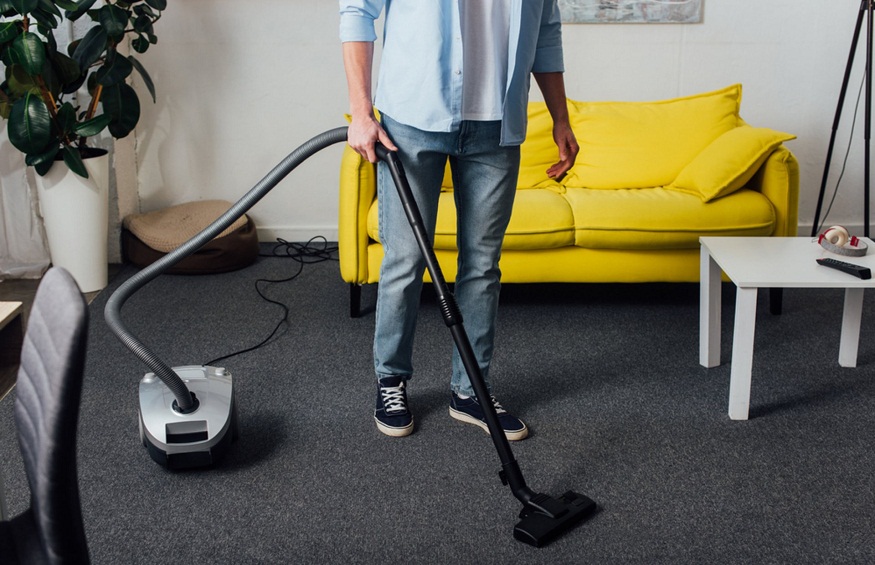 A carpet in your house brings warmth and adds to the value of your home. It is the first thing that your visitors or a home buyer sees when they enter your home. Therefore, you have to keep clean and spotless through regular maintenance.
There are many DIY techniques on Google today that can help you maintain your carpet, but none can match an experienced carpet-cleaning professional. If you want your carpet well-cleaned, with minimal water and more dry cleaning, you will have to get a reliable service provider.
This article outlines a few do's and don'ts when it comes to carpet maintenance.
Do's
Regularly vacuum
An essential part of routine carpet cleaning is vacuuming. It wallows up the dust, food particles, and dirt, leaving your floor dazzling clean. It also fluffs up the strands of your carpet that have been crashed over time due to high traffic or furniture weight. Thus the vacuum you invest in needs to have an incredible suction.
Do regular visual inspection for spots and stains.
Keep a sharp eye for spots and stains, and all spills must be addressed promptly. In a company or office set up, you have to train your staff and remind them to always address and remove spills to avoid permanent soiling.
Do-Equipment care and maintenance
The condition of your cleaning equipment will determine how effective they are. Once you've finished cleaning the carpet, you need to care for the equipment. That includes washing and disinfecting mops and brushes while removing any buildup on the spray nozzle, among other things. When equipment requires repair or replacement, it should be done immediately as per manufacturer's instructions.
Use welcome mats at entrances.
Keeping the dirt at a manageable level can be easier than you think. Research has shown that 85% of the soil and dirt that enters a home is usually from visitors shoes. Having the right mats at your home will help absorb any liquids like snow slush, muddy water, and capture the first footfalls of soil before they meet the carpet. The floor mats must also be removed and cleaned regularly to become a reservoir for mud and dirt.
Don'ts
Don't use the wrong vacuum.
According to Carpet and Rug Institute (CRI), 90% of the dry soil will be removed through routine vacuuming. However, not all vacuums are suitable for your type of carpet. Thus, using the wrong one could mean you leave debris in the carpet fibers and enormous amounts of dirt on the carpet.
Proper maintenance of your carpet will ensure that it serves you for long and avoid infections that come through dirt. However, you may not achieve such with the DIY techniques; you need an experienced carpet cleaning Grand Junction professional to help you achieve ultimate maintenance.
Don't DIY without care
While we said in the beginning that DIY cleaning was an option but make sure you do extensive research on what to use and how to clean your particular carpet. We do know someone in Colorado who was trying to clean their carpet themselves and ended flooding the carpet. This lead to damage and she had to search for a company that could handle water damage Grand Junction.
Getting the job done right the first time is the most important thing. This way you won't waste money or time getting your carpet cleaned.