Five Tips on Purchasing Furniture Online
Are you planning to buy new furniture? Perhaps, you've just moved into a new house or you simply want to give your home a new look. Whatever the reason is, furniture shopping can be a time-consuming and tiring experience.
You'll spend so many hours looking at objects in different sizes, colors or shapes, wondering which ones will look best in your rooms. Also, you'll spend time in testing their comfort and inspecting the quality of the fabrics.
However, many homeowners lack the time or nerves which are necessary to go through this type of experience. Therefore, they go with the more convenient option of online furniture shopping. Instead of walking around the stores all day, you can purchase furnishings from the comfort of your own home.
Nowadays, this kind of shopping is made available by many furniture stores, which have their own websites, selling the same items which you'll find in their shops.
Anyway, those of you who plan to make an online purchase for the first time, make sure you follow these tips in order to have a successful shopping journey.
Look for customer reviews
The only way in which you can check the online store's reputation is by reading reviews and comments from previous customers. Google offers an objective star rating on most online stores which you can check. Shops with less than two stars rating should be disregarded immediately. Read more tips on how to tell if an e-commerce website is legit.
If you're a person who isn't persuaded by a five-star rating, then look for sellers who also have a brick and mortar shop. You can visit the store personally and verify their credibility.
Look over the return policy
Before ordering items from an e-commerce website, make sure you read the return policy carefully and understand all their conditions well. The seller should provide at least thirty days period for returning the items as well as a free return shipping.
Don't buy furniture from vendors which don't have a return policy or charge you the shipping cost upon sending the products back. There are even some e-stores which refund your money, but charge a re-stocking cost of minimum ten percent for doing you the favor of refunding the price you've paid.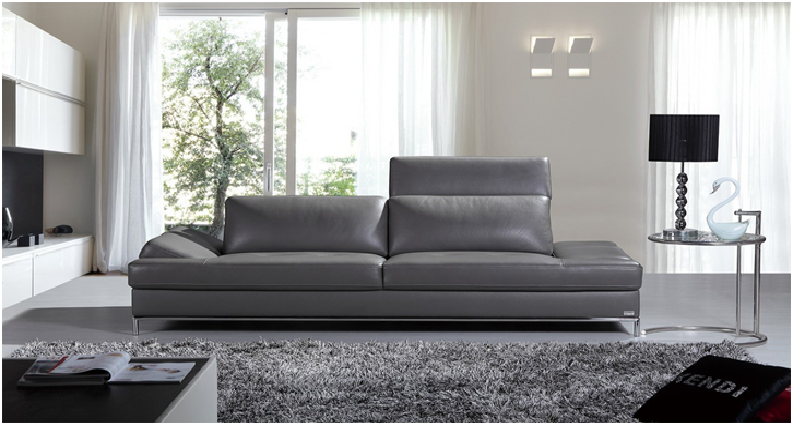 Check the shipping costs
Every online store should have a separate section dedicated to their shipping methods. Most sellers use shipping companies to deliver their products and charge either a flat or a variable shipping price.
Numerous vendors which own both online and brick and mortar stores like midinmod.com, provide shipping services only locally. On the other hand, there are e-shops which provide a wider delivery of their products.
Anyway, don't trust those sellers who offer free shipping, as the delivery cost is certainly calculated in the price of the products.
Take a good look of the posted photos
As there's no other way of inspecting the furnishings, the posted photos are your only source. Most websites have numerous photos of each item, which you can zoom in and see it from different angles. Also, they post pictures of these items in combination with other furniture pieces to see how it fits in.
It's even better if the store lets customers post pictures of the products which they've bought from their website. In this way, you can see a more realistic picture of the pieces you want to purchase.
Don't forget to take measures
Even if you fell in love with some furniture piece, don't order it, until you're sure that it'll be a good fit in your room. Make sure its height, width and length are appropriate for the space where you plan to put it.
Another very important thing is to measure the doors of your room and the entrance. If you want the sofa or table to get into your room or house, then you need a solid scale furniture plan.
Conclusion
Online furniture shopping is gradually becoming a trend as people lack time to go shopping in real stores.
In order to ensure a safe shopping experience, read customer reviews, check information on return policies and shipping costs.
Inform yourself and start filling the basket!