How To Add A Touch Of Glamour To Your Dining Room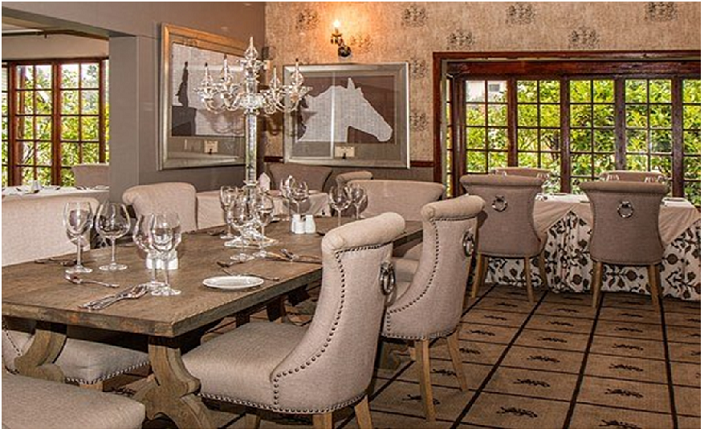 When you are decorating your dining room, you will have a lot of aspects to cover. Not only do you need to find the perfect dining table for the room but you also must make sure that it fits in with your interior design goals.
Adding glamour to your dining room is pretty straightforward, as long as you know what where to start. Read on to hear some of our tips for achieving a glamorous dining room.
Go Big With The Table
Bigger doesn't always mean better but in many cases, a bigger dining table can look grand. Think about some of the grandest looking homes that you see in movies or on TV – they all have huge dining tables. If you can afford or find the space for a large dining table, we recommend doing this to make the room look that bit more glamorous.
Focus On Lighting
A dining room cannot be totally glamorous without the right kind of lighting. Luxury lighting can come in many forms so you need to know what you are looking for. For the ultimate glamour, we recommend some chandeliers as these can draw the attention of anyone in the room. Try to make sure that the entire room can be lit for the perfect effect.
Buy Some Centrepieces
Another thing that you'll want to do if you are planning on adding a touch of glamour to your dining room is to invest in some centrepieces. These can be placed in the centre of the table and can add something new to the room. Centrepieces come in many forms but some of the best include large candelabras or vases. Think grand and shiny and this will help you to achieve the glamour that you had hoped for.
Plan Your Place Settings
A glamourous dining room needs some grand looking place settings, otherwise, the table won't be set in the right way. You will need to make sure that you have some stunning place mats and coasters for everyone who sits at the table. The grander the better in this case if you want to achieve the ultimate glamour look.
Dress Up Your Chairs
Finally, if you want to add a touch of glamour to your dining room, you should consider dressing up your chairs. It can be easy to forget about the chairs as these will usually be sat on but what about when you don't have anyone round for dinner? Buy some stunning chairs or dress up your current ones with ribbons or fabric if possible. Cushions can also come in handy here.
Try These Tips
If you are hoping to add a touch of glamour to your dining room, you should make sure to try out some of our tips. When you do, you'll be able to draw the attention of your guests and make the impression that you had initially hoped to make.