Questions to Ask Before Purchasing a Patio Enclosure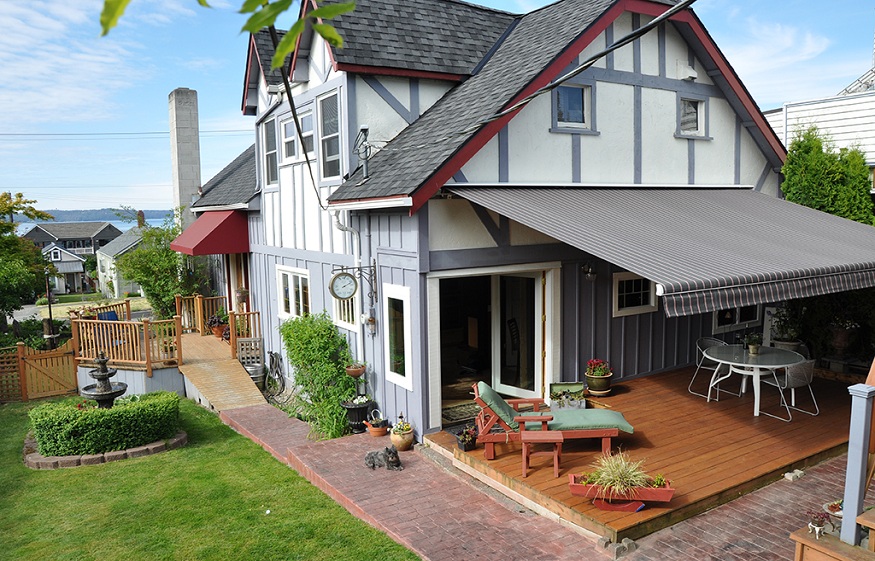 1. What does your patio enclosure serve to protect?
It seems pretty obvious, right? the patio's enclosure is to enclose the patio! However, the fundamental goal of your patio enclosure will vary depending on whether you're a home or business, host visitors, or just want to keep the midges out.
Although all patio enclosures use the same general principle, just as weather screens and PVC outdoor blinds, how they accomplish their goals can vary. Some include mesh inserts to keep bugs out, while others have tinted windows to increase seclusion and block the light.
To make sure you're satisfied with the finished patio or alfresco enclosure, consider what you want to gain from it.
2. What are the advantages of a patio enclosure?
In other words, how would the patio enclosure you want help your house or company? You should askyourself this question before you proceed to buy your patio enclosure from  EnclosureGuy . But you should also weigh the advantages and disadvantages.
For instance, if the view from your patio is amazing, increasing your privacy can obscure it. It's a compromise. Speak with the expert about avoiding these trade-offs.  There could be a product that is perfect for your situation
In general, patio coverings offer protection against wind, rain, cold, and even insects (using mesh inserts). Some will also improve your privacy and lessen sun exposure, which is important for a restaurant that receives the afternoon sun's full glare.
3. Do you like a PVC café blind or a weather screen?
When it comes to patio enclosures, there are two options: PVC outdoor blinds and PVC outdoor weather screens.  These two have varying features as well as pros and cons. That's why you must do your research to choose the right one that suits you.
4. What is the aesthetic of your home? 
Patio enclosures are a really noticeable improvement to your house. The goal behind them is to completely change a room's feel! Therefore, it's crucial to make sure that it complements the aesthetic of your home and garden. After all, it's meant to be a blend of the two areas—a transitional area for amusement, relaxation, and enjoyment.
Consider colors, mesh panels, tints,etc. You want PVC blinds or an aluminum frame that complements the aesthetic of your home and blends in with the surrounding garden and walls.
5. What designs are available for the outdoor enclosure?
All patio enclosures are available in a variety of styles in terms of hues, tints, sunblock, patterns, and different frame types. It's important to understand that the final enclosure will be a place you want to spend time in, where you can host visitors and feel pleased to call it home.
For example, a crisp white tinted blind or a sleek black frame with tinted panes might be used.
However, it also refers to the many patio enclosure fitting possibilities. For instance, it is possible to fix outdoor weather screens in place.
6. How much will installation cost?
All of us wish that money wasn't an issue, but it is. You'll want to learn the prices of the many selections, what you're spending your money on, and how you'll pay the company in the initial quote.
Nobody wants to pay their bill just to discover hidden fees. Make sure your initial estimate and final price are comparable. That entails verifying there are no additional fees.
Additionally, you might want to find out how the payment is set up. Some companies demand down payment upfront, while others are paid in full at the conclusion. In general, you should avoid companies that demand full payment upfront.