Why should Ceilings have All the Whites?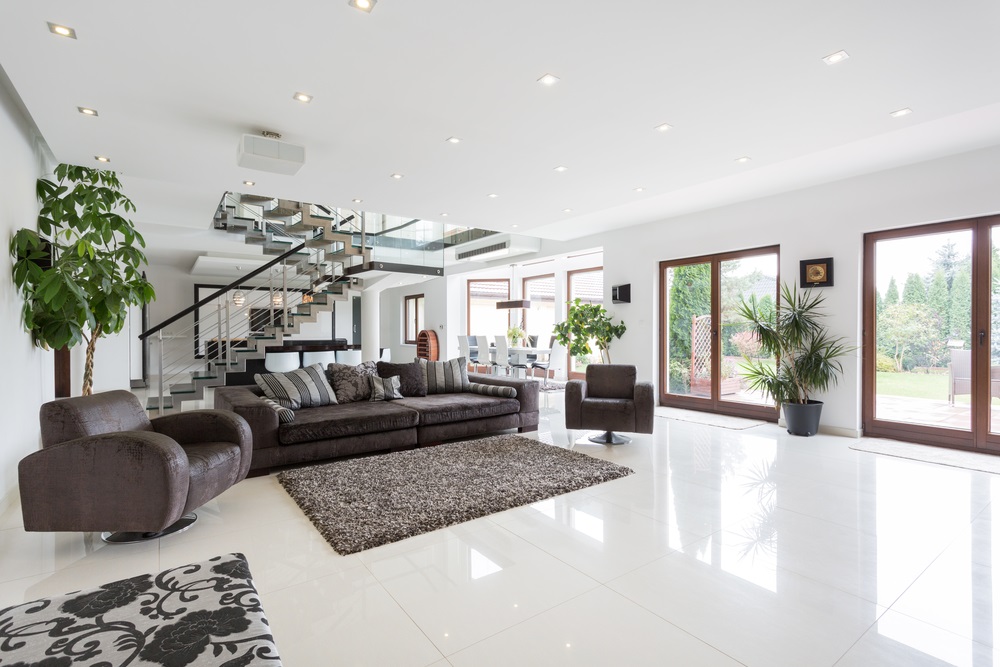 What we generally believe is – four walls make a room! But today, let's correct this basic notional theory of ours. Four walls plus a ceiling comprise a room. Do you know why we always forget the ceiling? Because it's so casual and normal to assume it to be the Plain Jane in a party of Glamorous Divas. And that's why, most of the time, we tend to colour the ceilings a stark white!
But we have an important question here! Why should your ceilings always be white? Earlier, there was a so-called theory of it being the source to reflect brightness in a room, and that's why white was chosen for the task. But, do you still believe in that theory? Would you paint your ceiling white just because you require a certain amount of brightness in a room? Time to think out of the box!
Attractive Ceiling Paint Ideas that are Anything but White!
Yes, we do agree that white is the brightest! But white only is not the vibrant colour that could bring light to your rooms. There are various other options that can bring as much brightness and glamour to your room as you want. And to achieve that, you just have to contact experienced painters in North Shore Auckland, like Auckland Premier Painters. They'll do a fabulous job in adorning your ceilings in the colours you choose for it and make it look as alluring as any other part of your interior design. With a plethora of false ceiling options, elegant lighting options, artistic ceiling fan options, ceiling sticker and stencil options flooding the market ready to doll up your ceiling, the last thing you would want to do is keep it boring!
o Off White — You may have a fixed notion of white fixed in your mind when it comes to ceilings. Or perhaps, you love ivory and cream. Well then, go for it! But warm it up by making it off white. You can never go wrong with it! And it also gives you the flexibility to play with colours in your other décor elements. If you feel a tad bit adventurous, consider colourful borders or mouldings for more definition.
o Dark Shades — Want to create history? Go bold! Whether it's your life, or the walls of your ceiling. Deeper, darker shades not only create a sense of warmth, but also envelop you with a cosy feeling. However, this may work with ceilings that are high to kind of scale them to tangible level, or in rooms that are really large or have a lot of natural light. Else, it may feel claustrophobic.
o Match it with your Walls — Conjure up a picture of a room that has the same colour on the walls and on the ceiling. What happens? Well, they blend in. How would that pep up your interiors? By bringing out the architectural details and the furniture and other accents you place in the room. If you like an anchored look, go for a sharp contrast in the colour of the flooring. Or you may even blend that in and create the stage for showcasing your furniture and accessories.
o Add Patterns and Prints — So, who said that you have to paint your ceiling in a single hue? Experiment all you want with prints and patterns. Stripes look stunning, especially in nautical themes. Stencils can help you create the aura of any décor period or style – exotic, contemporary or classical.
So, aren't the options multiple, each enticing in its own way? Now let's break the monotony of white and embrace colour – your ceilings would thank you!