10 Surprising Uses Of Microwave That You Are Unaware Of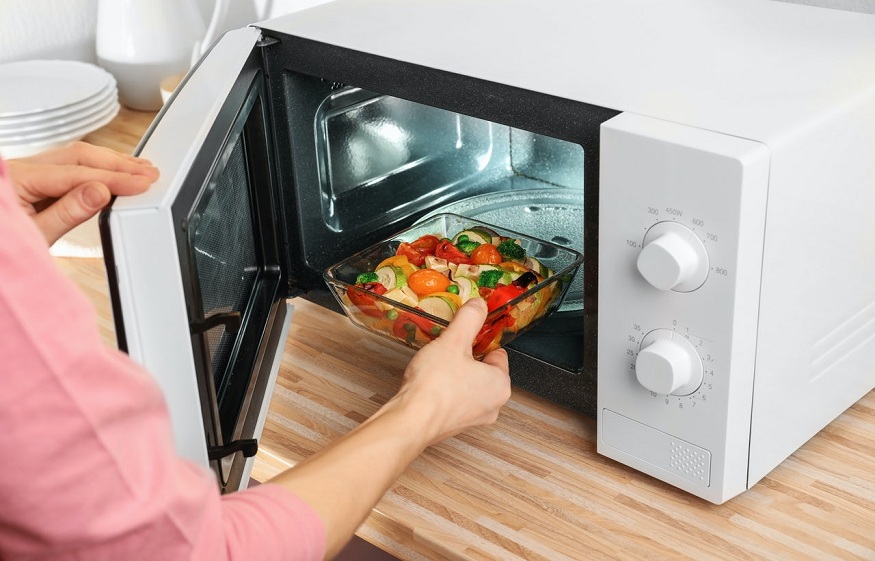 Do you have a microwave in your kitchen? If no, go & buy it right away. We are sure these 10 incredible uses of the microwave are unknown to you. But no worries, we will allow you to get the maximum benefits of having a microwave in your kitchen. They are highly reasonable & heat food faster. The best part is the Microwave Repair work is quite easy and quick. 
Not only microwave is used to heat food & water but it also is used in many more useful ways some of which are given below:
1 – Disinfecting Cutting Boards & Sponges
If your kitchen sponges get dirty and you throw them away, you don't need to do it anymore because you can reuse it. How? Use lemon juice and vinegar to clean the dirty sponge. In a bowl of water, add lemon juice and dip the dirty sponge in the mixture. Heat the water for 2 minutes in the microwave. Tada, see your dirty sponge is no dirtier. 
Now it's time to clean the cutting boards. Rub a lemon slice on the cutting board & put it in the microwave for a minute. And it's done. Your microwave will not suffer; the microwave repair technician will handle damages if any. 
2 – Make Potato Chips Crunchy 
Have potato chips lost their crunch? Don't worry place them in the microwave, wrapped in a kitchen towel for 30 seconds. The towel will absorb the moisture that entered the wafers and your chips will restore their crunchiness like before.  
3 – Cook Potatoes Quickly In A Microwave
You can cook potatoes in a microwave quickly. Put potatoes in a bowl and cook them for 2 minutes at high power in a microwave. Now, take out the bowl and turn the potatoes and again keep them in the microwave for 2 minutes. Your potatoes are now ready to eat. 
4 – Cook Bacon & Fish Easily
You need to wrap the slices of bacon and fish in a kitchen towel and put it in the microwave for 2-3 minutes. As the kitchen towel soaks the moisture from the fish and bacon you can find your food crunchy after it is cooked properly. 
5 – No More Tears While Chopping Onions
Before chopping, put the onion in the microwave for 30 seconds as the microwave will pull out the onion juice that causes teary eyes. 
6 – Liquefies The Hard Hair Oil 
In winters, the hair oil turns into a solid form which is difficult to use. Hence, put the hair oil bottle in a microwave for 20 seconds which liquefies the oil easily within the bottle. You can also follow this trick to liquefy the wax bottles and reheat them. 
7 – It Can Warm Up Neck Pillows Or Anything Besides Food
Microwaves are helpful as they can warm up things besides foods like a neck pillow or an eye mask. Use a microwave to reheat your tea or coffee. 
8 – Softening Honey & Sugar
You can soften the hard honey and bring it back into liquid form by putting the honey jar in a microwave for 1 minute. Likewise, add a few drops of water and keep the sugar packet inside. heat on medium temperature for 10-20 seconds in the microwave.
9 –Make A Cake
You can make a delicious cake in the microwave within minutes. Bake a cake for 90 seconds in the microwave. 
10 –Boil Beans In The Microwave
You can eat beans in your lunch even if you forgot to soak them in the water last night. Put a bowl of beans, soaked in water for 15 minutes on high voltage in the microwave. They will be ready to eat in minutes. Enjoy!!
Wrapping up!!
Buy a microwave today & get added benefits along with it including Microwave Repair services. Moreover, there you can get microwave repair services that provide convenient and handy repairing help with your broken or damaged microwave. 
Just in case if your microwave is facing issues our dedicated experts can handle it with utmost care at the repairing centers. The expert microwave repair team offers quality Microwave Repair services, at affordable prices.