Top Interior Design Tips For Boost Your Home's Look On The Cheap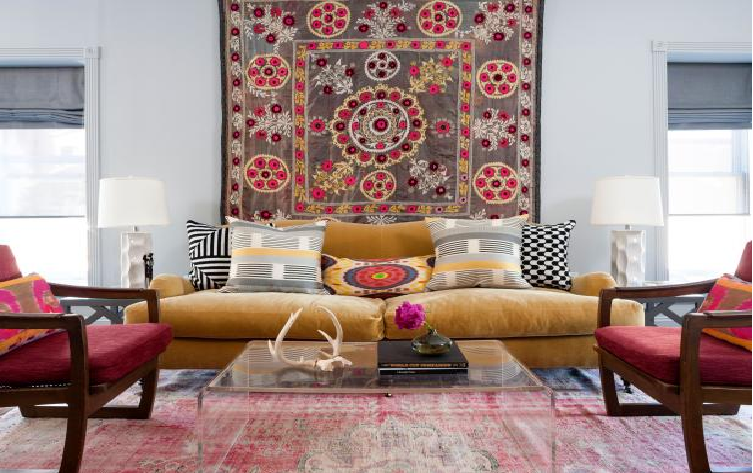 If you decide that you would like to renovate the interior of your house but are dismayed by the supposed high cost of doing so, you'll be glad to hear that there are many relatively inexpensive ways of doing so.
Renovating the inside of your house won't just make it look better, it could also potentially increase its value or at least make it look nicer in the eyes of other people (such as if you are planning on putting your house up for sale later).
Here are the top interior design tips for boost the look of your home on the cheap:
Install Wooden Blinds
Wooden blinds, even if they are faux wood blinds, can really add a neat and natural look to your house. Wooden blinds are also not as expensive as you may believe, and there are many different kinds, finishes, and styles to choose from.
Don't Overcrowd Your Furniture
Simply rearranging your furniture can be another great way to really increase the look of your room. Each room should have plenty of living space, so you can maneuver through the room easily. There's simply no need to overcrowd a room with lots of furniture.
Rearrange Your Artwork
Besides rearranging your furniture, you can also search Top interior designer in kolkata to rearrange your artwork to boost the look of your house. Too many folks hang their artwork too high. Ideally, your artwork should be hung three to seven inches above furniture. If there is too much space in between furniture and artwork, then all people will see is a blank void wall.
Move Your Rug
Another home design tip is to move your rug and the furniture on it. There are three primary ways to move the furniture around on your rug: place all legs of the furniture on the rug (good if you have a large rug), keep all legs of the furniture off the rug (better if you have a smaller rug), or keep the front legs of your furniture on the rug and the back legs on the carpet or hardwood floor (better if you have a mid-sized rug).
Reorganize Your Book Shelf
This is a neat little reorganization trick that can really improve the look of your bookshelf and the entire room: simply set sixty percent of your books vertically, and the other forty percent horizontally on your bookshelf.  This creates a good balance.
In addition, stack up your horizontal books lower than your vertical books. You can further enhance the book of your bookshelf by adding green plants.
 Improving The Look Of Your House
These are just a small handful of the many different ways you can improve the look of your home without spending very much money (if any money at all). Not only will people admire the interior look of your home more, but you'll enjoy your house more as well.