What is A Masonry Wall?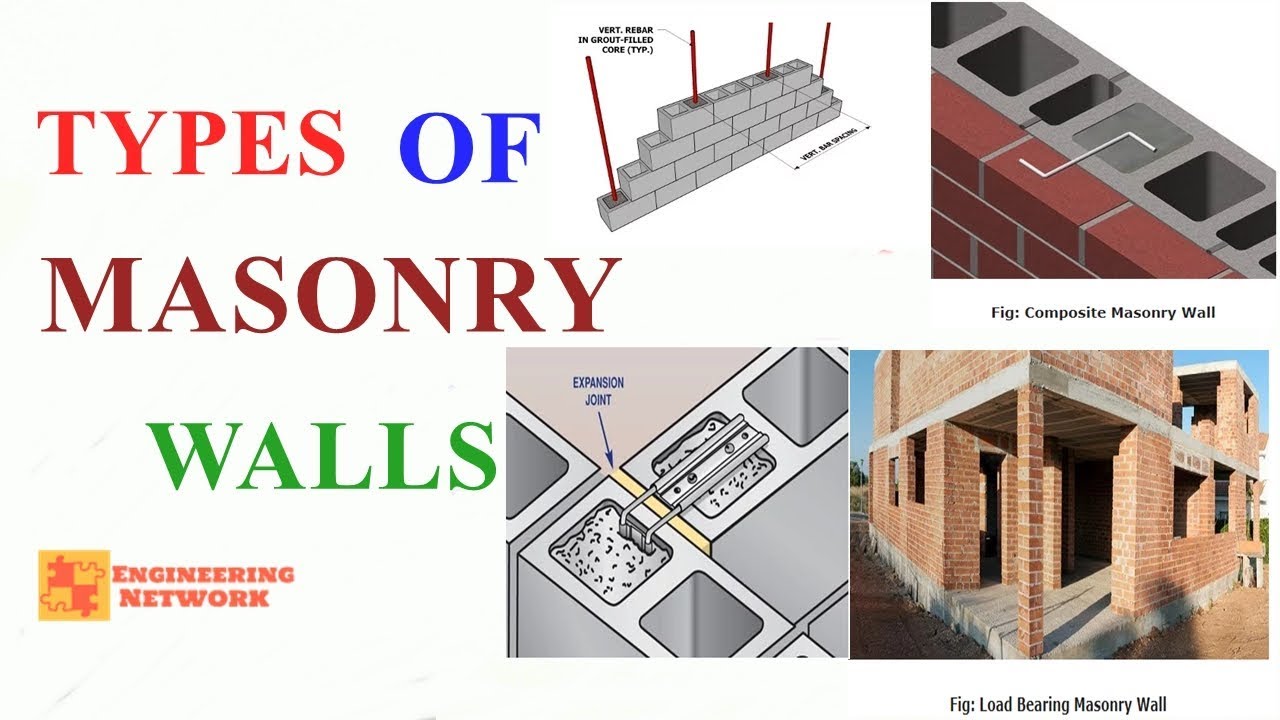 A masonry wall typically serves as a structural wall for homes, businesses and other buildings, and they're often used as barriers to separate property lines or create privacy between two structures. A masonry wall helps support the integrity of the structures, as well as regulate indoor and outdoor temperatures, protect a structure from extreme weather, and offer overall protection to the interior of the structure. Masonry walls are an important part of the construction industry and have been for thousands of years.
Depending on its purpose, a masonry wall can consist of a variety of materials including brick, marble, stone, tile, granite and other materials. To hold these materials together, they're formed together with a cement-like substance called mortar. Mortar uses consists of two or more non-restricting substances like sand, concrete, soil, lime and other materials that bind together and create an indestructible adhesive.
Types of Masonry Walls
There are many types of Masonry Walls in Dallas TX that serve a variety of purposes. The type of masonry wall used will depend on the type of mortar used to bind the materials of the wall together. In addition, each type of masonry wall serves its own unique purpose.
Reinforced Masonry Walls
A reinforced masonry wall can serve as either load-bearing or non-load bearing wall. A reinforced wall helps strengthen the structure and building materials by preventing deterioration from stress caused by the structures' overall weight, earthquakes, natural shifts in the earth's surface, and other natural disasters. This type of wall also helps prevent cracking of other masonry walls, and its overall thickness and material choice depend on the size of the structure and the masonry walls its supporting.
Load Bearing Masonry Walls
Load-bearing Masonry walls in Dallas TX are typically made with stones, concrete blocks, or bricks. These walls directly transfer the weight of the structure's roof to the structure's foundation, unlike a non-load bearing wall that only supports itself.
A load-bearing wall can be an interior or exterior wall, and the thickness of this wall depends on how much weight the wall will transfer from the roof to the foundation.
Post-Tensioned Masonry Walls
Post-Tensioned masonry walls get used to help strengthen surrounding masonry walls against damage during harsh environments like tornadoes and earthquakes. These particular walls have post-tensioning rods anchored to the structure's foundation through the center of the walls blocks. Once the walls constructed and the mortar has dried, these tensioning rods get anchored to the top of the wall using a steel plate.
Composite Masonry Walls
A composite masonry wall consists of two different types of materials bond together such as stone or brick. It's one of the most economical choices in regards to masonry walls, and it offers a better overall appearance. To create a composite masonry wall, hollow bricks get placed behind a solid material such as stone or brick. These two materials bond together and get anchored down using horizontal steel ties.
Hollow Masonry Walls
This type of masonry wall serves to prevent outside dampness from getting inside of a structure, and it also helps to regulate the temperature of the structure. Typically a hollow masonry wall consists of cement blocks bond together in a way that leaves a hollow space between the outside and inside masonry walls. When water or moisture break through the outside wall, it flows down away from the interior wall through the hollow cavity.