Composite Decking Types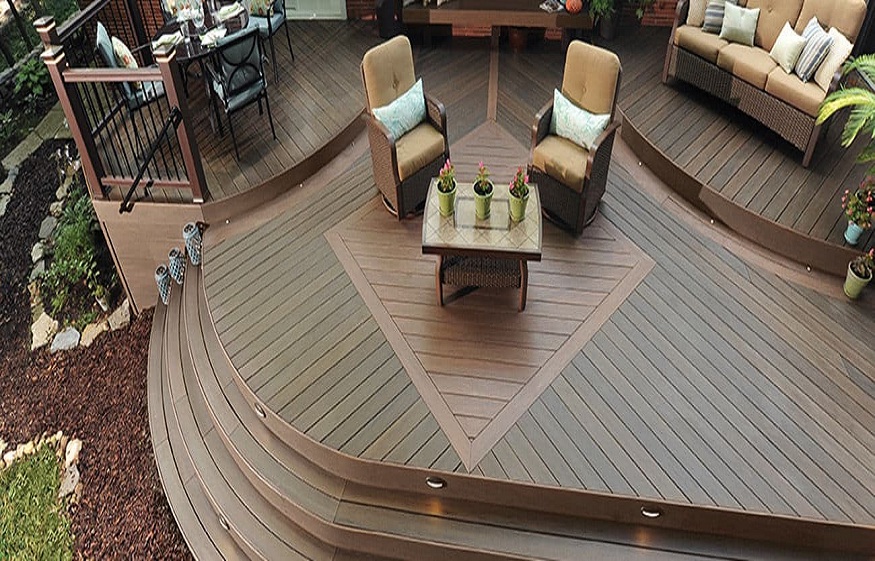 Composite decking from companies like Deckorum are increasingly been seen all over the country. They offer tremendous advantages over conventional types of decking material.
A misconception that most people is have is that all composite decks are the same. That is simply not true.
The following are the types of composite decking board used for decking:
Textured Grain
A composite deck board can be made from textured grain. That means that the board has a grain cut into it.
The textured grain helps the composite deck board to prevent scuffing and scratching. Both faces of a textured grain board have the cut in grain.
Two Faced
As the name suggests, this type of composite deck board has two sides. The first side has a wood grain look while the other has a brushed surface.
Such composite decks are typically used in verandas.
Plastic Wrapped
The description of this type of composite decking is right in the name. It involves wrapping a composite deck board in proprietary resin.
Plastic wrapped composite boards offer outstanding resistance from scratching, staining and fading. Both faces of such boards are wrapped.
Embossed Grain
There are several brands that offer embossed grain composite decking boards. However, they are the minority.
The graining on an embossed grain is much deeper than other grained boards. The reason is that it is pressed as opposed as cut into the board.
Weathered Wood
Weathered wood composite boards are meant for decks that will be outside and severely exposed to the harsh elements. Therefore, they are stronger and offer more protection than other boards.
Weathered wood composite decks are one of the most expensive decking types you will find. It could cost you as much as $6 per square foot.
The boards have an extra pigment that produce a veiny design made to mimic aged cypress. The process used to make these woods is reversible if you want them without the weathered feature.
Paper Board
Paper board composite decking is made from an amalgamation of plastic and recycled paper. These boards are much more resistant to fading than wooden fiber boards.
In some cases, paper boards may be hollow which reduces their strength. They are the most expensive type of composite boards on this list.
Watertight Boards
Watertight composite decking boards as the name implies are absolutely impervious to water. They allow no water even when submerged.
All Plastic
These boards look like composite decks though they are not made using the polyethylene wood mixture you will find in most composite deck boards. Some of these boards are made from 99% PVC plastic.
Plastic is harder than polyethylene hence it much more resistant to scratching. These boards will also not stain or absorb moisture since they contain no wood.
There is no thing as the best type of composite decking material. Each has its advantages and its faults. It will largely be a matter of personal preference which deck you use.
The placement of the deck, the price and availability of the boards will all influence your choice.