Hire a Pro or DIY Bathroom Updates: Here is a Guideline to Consider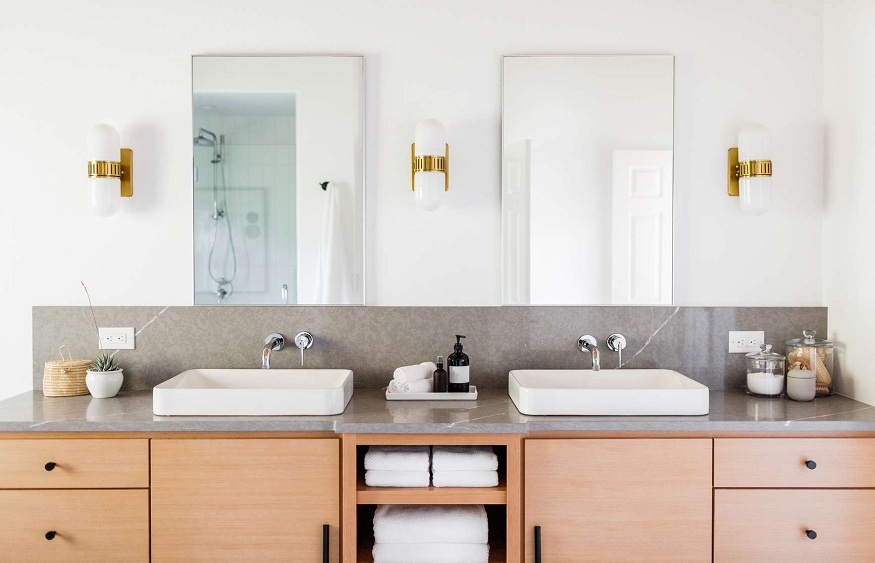 When planning a bathroom update, the cost is often the primary factor determining most things. Bathroom remodels can be very expensive, from material to labor. That's why you need to DIY some tasks to cut costs. Even if you don't have any skills, you can research online to get some basic skills that don't require a complicated tool. This article will explore whether you need to hire a pro or bathroom updates.
1. Installing A Shower Surround
One of the best things to DIY is giving your shower stall a facelift with a fabricated shower surround. These are often made from acrylic or fiberglass and cover three walls above the tube. It's important to note that you must remove everything from the existing shower. You can also 
replace leaking shower mixer
with a new and modern one. Look for a style and design that will fit your bathroom well. When making the shower surround, you can use the carton as a template and mark off location and other items that might protrude from the wall. Take the measurement auto the surround and cut out the holes. Ensure the panels you cut to fit the wall. Proceed to attach them using the adhesives and replace other plumbing fixtures. The basic three-piece surround is easy, but you need patience and accuracy in your measurement.
2. Replacing a Toilet
Replacing a toilet can be very challenging, especially if you don't have the right skills and tools. However, with little knowledge, you can upgrade ugly commodes to a highly efficient design. To begin, you need to close the water supply to the toilet and remove the nuts and bolts. Proceed to attach the toilet to the supply line and the floor, remove the old toilet and replace the wax gasket and flange. However, there are many problems you can experience, such as dripping water in the house when hauling out the old toilet. Additionally, the drip can also be due to failing to make the new toilet level which causes it to move underweight. Further, incorrect installation can be the course. It's essential to be cautious when DIY. However, you can consider leaving the task to a professional to avoid irreversible damage from leakages.
3. Updating Bathroom Wall Coverings
One way to change the overall look of your bathroom is by changing the designs on your bathroom walls. When looking for a wall covering, ensure you choose a wall treatment that can withstand moisture, heat, and frequent heating. Consider painting your walls and covering a durable wallpaper that cannot peel away. Most wall options are easy to install, and you can do it independently. However, if you are unsure what to do, consider hiring a professional, especially when considering tiling.
4. Replacing Bathroom Flooring
You must consider changing the flooring when you want to give your bathroom a new shape. When looking for flooring material, look for a durable material such as tile and vinyl. Both materials can be installed, but you must be cautious and follow the installation procedure. To be safe, consider hiring a professional to help you avoid mistakes.
Bottom Line! 
You can DIY many tasks, but you need to have the right equipment and know the process for installation. Some mistakes you can make can be time-consuming and expensive when trying to reverse them.