Latest bathroom design trends for 2023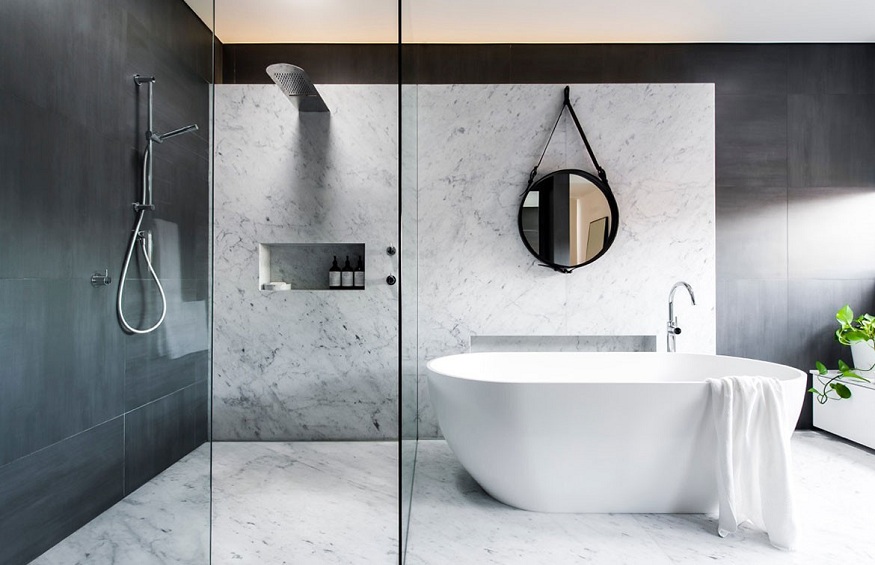 After a long day at work, you want to come back to a hot or cold shower that will help you relax. The good news is that many new designs have been invented and trending this year. Most people often think renovation and the latest trends are expensive to incorporate, and they tend to assume them. The truth is that this trend can make your bathroom feel magical and lively every time you use it. You can start by checking out different patterns and designs of bathroom tiles to use as a backsplash and ensure your bathroom walls and floor look amazing. When incorporating tiles, it's not just normally done the previous year; instead, look for a unique design that creates a personality statement. It's essential to note that the bathroom trends will be full renovation; hence, you must prepare financially and mentally. A simple paint on the wall can also make your bathroom feel different and change brassware to add warm metallics.
This article will explore the latest bathroom designs in 2023.
1. Create a Wellness Space
One trending need is a sense of escapism in a home that can only be covered in your bathroom as you refresh. Heaving time to connect to the feeling of relaxation provides a therapeutic and soothing calmness. This includes adding neutral colours and matte textures to give the place a great aesthetic.
2. Customized Showers 
When doing self-care, which has been on the rise, you need to install customized showers that are popular new this year among many brands. Most people are still looking for ways to have a great shower experience, and customized showers can provide just that. Using digital controls and valves, you can install products that connect and control six different spays.
3. Fabulous Walk-in Showers
As the need to have an excellent shower experience increases, so does the need to give your shower upgrades, such as making a shower for two, which is an outstanding achievement, especially for couples. A walk-in shower shouldn't be functional and should point to design elements such as the light source, high-end finishes and accent lighting.
4. Eliminate Oversize Tubs
Most people often install large built-in tubs that occupy most of the space, leaving no room for relaxation or wellness. This is why you must remove all the large unused built-in tubs and reclaim the space. You can use the area for other trending bathroom design elements, such as bathroom linen closets or expanded showers. In addition, you can create a bathroom that feels less crowded and more serene.
5. Terrazzo
The terrazzo is known for its retro vibe and fun. This is one of the best ways to elevate the space making it more comfortable and engaging. You can also incorporate the fluted terrazzo tiles, which add textures and depth. Terrazzo also allows you to enhance your bathroom with a neutral colour which helps make a statement.
Wrapping Up
Before incorporating these new trends, it's essential to evaluate your bathroom size and the design you have right now. It can be surprising that you need to change just a few elements, and your bathroom gets up to date. When buying materials, don't forget to look for a reputable vendor to ensure you buy high-quality ones that will last a long time.